The Akerlund lounge and porch
The Akerlund lounge and porch is a part of the Akerlund hotel, and it is not just for hotel guests but also for locals who want to meet up in a cozy and relaxed environment to enjoy a drink and some snacks by the fire place and in candle lights. The porch has large windows towards Porjusvägen, and the interior design is based on a light, scandinavian style with furniture made in Sweden.
In the roof, there are two beautiful forged chandeliers, and there is room for about 20 sitting guests. The relaxed environment creates possibilities for friendly and inspiring meetings, for you and your friends – and for locals as well as visitors and guests from all over the world. We have full serving rights and can offer a menu of good wines, beer, whiskey as well as a range of non-alcoholic beverages.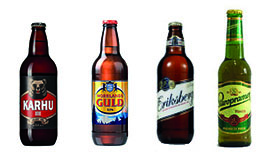 The lounge and porch has an affordable menu with local specialities, including charcuteries and a tasty cheese plate. Or, for a bit of luxury, why not try the locally produced dried reindeer meat from Sápmi Ren & Vilt, along with snacks and a glass of wine.
The lounge and porch is open every day from 17:00 to 22:00. Welcome in!