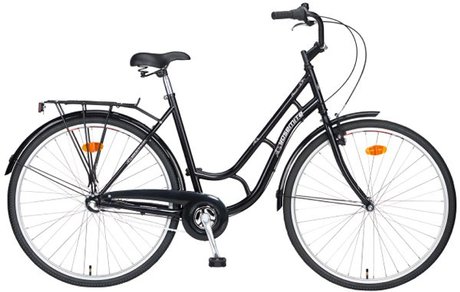 Rent a bike, maybe even a tandem for 2.
Since many guests arrive by train or bus, a bicycle can give you just a little more freedom and comfort during your stay.
To provide you with an easy way of exploring the beautiful area we rent out bicycles during the summer. Below you will find information about the bicycles and accesories we have on offer.
We have the following bicycles on offer:
 Bicycles with higher handlebar and comfortable saddle. (The bike has a frame height of 51 cm, 28″ tires and 3 gears.)
You can book the bicycle here.
Prices:
Standard bicycle:       175 SEK
Tandem bike:             300 SEK
Helmet is included in the price (we also have a child helmet)
The bikes are picked up at reception between 08.00-10.00
The bicycles must be returned between 19.00-22.00 or by agreement.
If the bicycle is not returned within the prescribed time, an additional daily rent will be charged.
Should the accident be present and the bike is damaged, we need to charge you for this;
Puncture – 100 SEK
Broken wheel – 300 SEK
Lost or destroyed bike * – 2,000 SEK
Lost or destroyed Tandem cycle * – 5,000 SEK
* These costs are usually covered by your home insurance.